How to Turn Your Home into an Italian Getaway
September 13 2020 – Rustic Reach
Let's face it, this year of having to stay home has come with many challenges, including but not limited to fearing for health, battling Wi-Fi, and feeling confined by your home's walls. It's one of those situations that because you had to stay home, the more you wanted to escape. Trips planned for the year were rescheduled into 2021 or cancelled altogether. Vacations that you were looking forward to attending became more of a daunting reminder of what could have been.
But, what if there is a way to bring your dreamy locations into your home? If you had a trip planned – either national or international – you can bring the sights into your very own house. Yes, that's right. The trick is, it's all about décor.
If you were planning to spend some time in Japan, bring in cherry blossoms, sliding screens, bamboo elements, or any minimalist Japanese design principles you love. The same goes for France with bread, cheese, wine, roses, and lots of white. Now, for an Italian getaway, it's all about the art and the plants from Rustic Reach. Bring in some terra cotta, stoneware, marble, and olives.
You may be wondering how to style olives into your home. Here is how.
Add an Artificial Olive Tree to your Living Room
Olive trees are one of the easiest ways you can incorporate the Italian countryside into your home with minimal effort, especially when they're faux. Ranging in size, they can fit into whatever space you have envisioned for your new addition. They look especially beautiful when they act as the statement piece but can fit perfectly amongst any décor.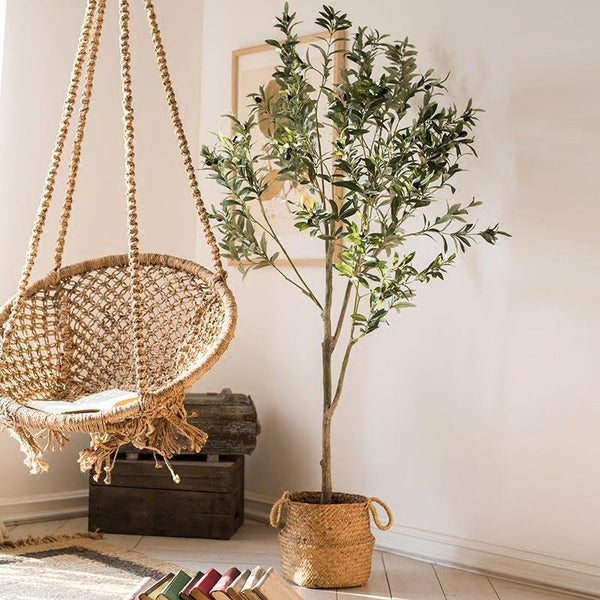 Incorporate a Large Olive Stem in Your Centerpiece
If you plan to host any parties or you simply want to have your dining room table immaculate, adding a vase with a large olive stem or two can be the perfect touch. Drape a neutral-toned tablecloth across the surface, add the vase to the center, insert in some wood-toned plates, and include fresh flatware, and you'll have a dining room out of a magazine.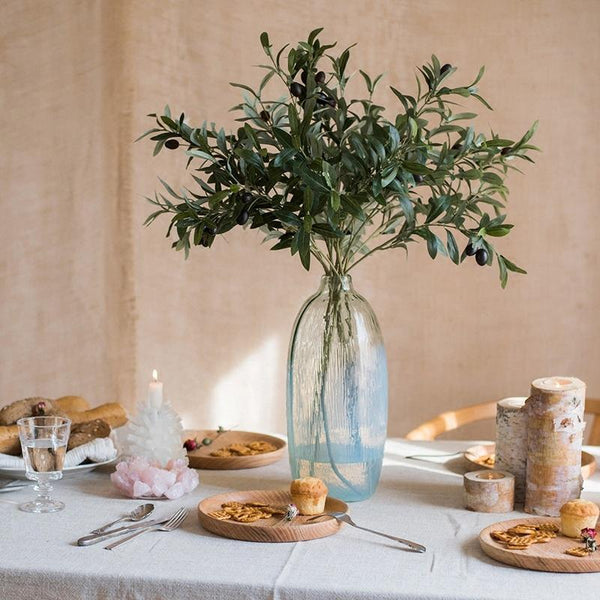 Stash a Fruit Olive Branch on a Side Table
Side tables or kitchen nooks are some of the daintiest, dreamiest places of a house. Stacked with books and picture frames, it's where life connects. Adding in some fruit olive branches in a sentimental vase will take them to the next level and make your space feel like it's out of a movie.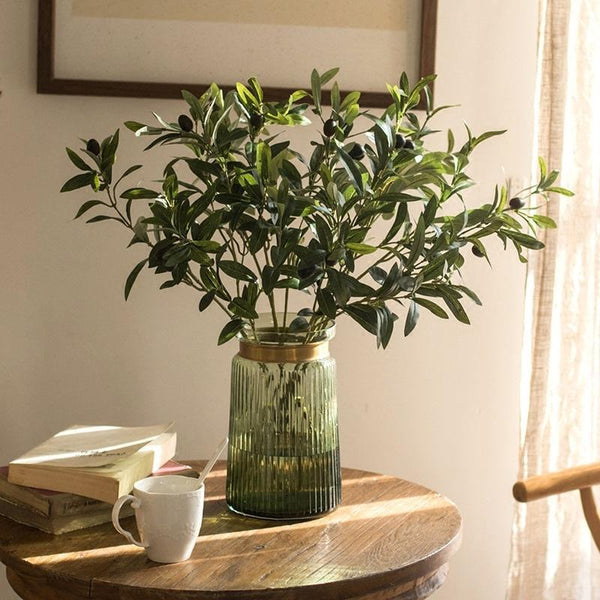 Spruce Up Your Bathroom
Your bathroom should feel like a getaway within your very own home. As a place of refresh, the more spa-like it feels, the better. Find homes for all the products, tuck away any towels or toilet paper, and only leave out what's pleasing to the eye. Add in some olive branches in a clear vase on the sink or side of the tub to make it feel like an Italian retreat.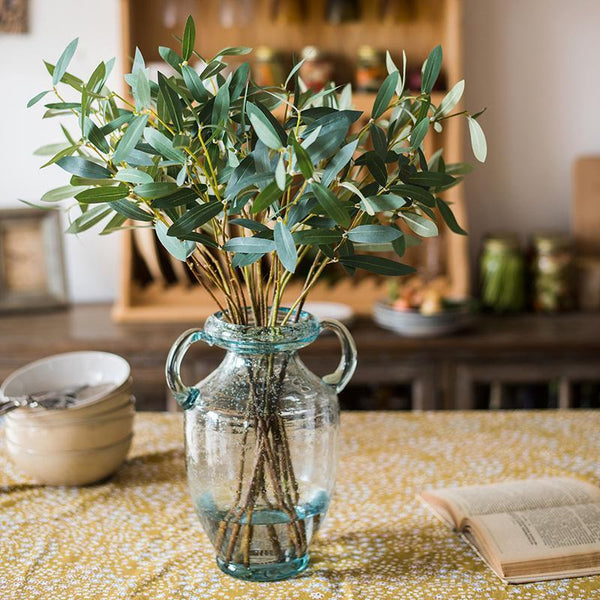 We hope these ideas help turn your home into the vacation destination of your dreams!