How to Use Lavender Stems to Promote Tranquility in Your Home
September 13 2020 – Rustic Reach
You can find lavender in just about anything as a medium to promote relaxation and tranquility: lotions, essential oils, body washes, bath salts, perfumes, candles, and more. While many who employ lavender in their lives use it for its sleep-promoting properties, it's also widely used for its ability to relieve anxiety and stress. So, what better place to include the plant than throughout your home – the place you're meant to feel your calmest?
While the scent of lavender is the main stimulant of relaxation, the sight of the plant can also carry relating calming properties. With its soft purple coloring and gentle presence, decorating your home with lavender from Rustic Reach is one of the best ways to remind yourself to stand still and take a deep, cleansing breath to ease anxiety and gain a new perspective.
Here are three different ways you can decorate your home with lavender to feel calmer. 
Create a Calming Kitchen
The kitchen is either your sanctuary or a stressor for you – generally, there's no in-between. It's a place you can find solace in, losing yourself in your recipes, baking or cooking for hours on end, singing along to your music. Or, it's a place where it feels like if anything can go wrong, it will go wrong. For either situation, adding lavender stems to a vase or pitcher on a kitchen table or countertop can be beneficial. If you already have a calm ambiance, then it can just add another element to affirm such serenity. If you have a stressful atmosphere, then it can act as a promotor of anti-stress and keep you from throwing your food in the trash.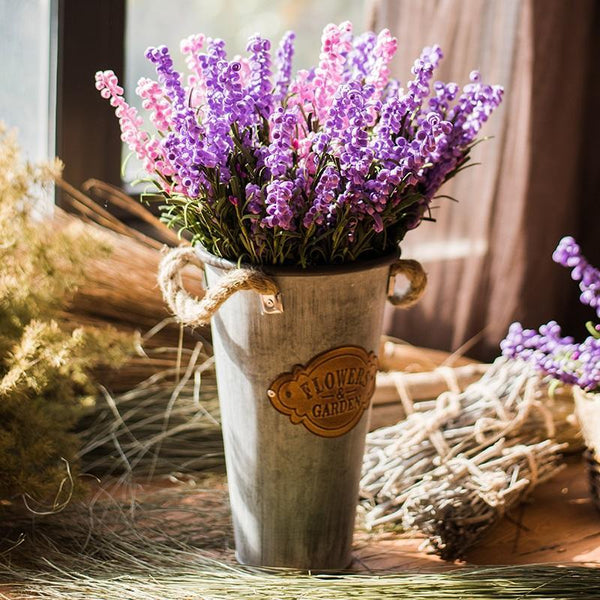 Building a Serene Bathroom Sanctuary
Your bathroom is a place where the most refreshment happens. It's where you can let the day's worries go down the drain with a hot shower. And if you're a lover of baths, you also want to make your bathroom feel like a spa in the middle of your home. While candles and soothing music help do the trick, adding delicate flowers to the space will take your bathroom to the next level. Wrapping some tan twine around the stems of a white lavender bouquet and hanging it upside next to the mirror or above the toilet is a fun take on adding florals to a room without taking up space. And in an area as small as a bathroom, hanging your decorations is the way to go.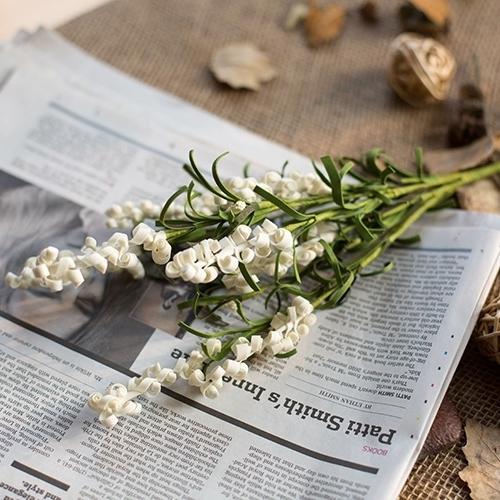 Pretty-Up Your Porch
Porches, balconies, and decks are some of the most romantic parts of some houses. Decorating the spaces with some chairs, candles, and an outdoor rug can make them feel like a home right outside your home. Families spend time in those spaces to watch the sky turn from baby blue to rose to lavender for re-centering and the enjoyment of beauty. To help make that space even more calming, add a hanging basket with Provence lavender. And here's a pro-tip: If you spray some citronella oil on the lavender bunch you sit by, mosquitos will stay away.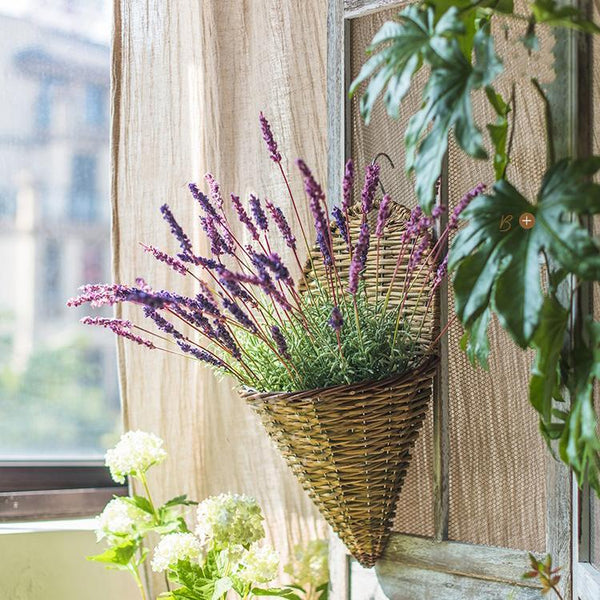 We hope these tips take your home from hectic to peaceful.