Perks of Decorating Your Home with Potted Plants
October 03 2020 – Hoson Xiao
Nothing says home more than the look of life. That can be shoes bunched up by the front door, blueberry muffins baking in the oven, or the soft sounds of a TV in the background. Or, it can be the addition of actual life – of plants.
Plants have a way of making a house a home. They show that those who live in the household care about how their space looks and that they want to take care of everything around them. But, there's also a major secret to some of these homes: Not all the plants are living.
Maybe you really love the look of plants but can never seem to keep them alive. Maybe you love the feeling of greenery, but your work schedule is too demanding to give them the proper care they require. Whatever your reasoning may be, that shouldn't mean you can't enjoy the look of flora.
Plants at Rustic Reach look all the same as living options but don't have any of the hassle or responsibility. Check out these reasons for why adding potted plants to your space can improve your life.
All Fun, No Fuss
By adding décor from Rustic Reach, you can decorate your home with as many or little plants as you'd like and simply enjoy their presence. With faux flora, you can have all the fun without any of the fuss. You don't have to worry about a watering schedule, sunlight requirements, or turning any soil. You can just choose the plant you enjoy, place it wherever you'd like, and enjoy it for its look. The Artificial Plant Chihuahua Desert Cactus is a beautiful addition for its eye-catching size and space-filling abilities. If you have a corner that needs some love, but you're not sure how to fill it, add one of these cacti.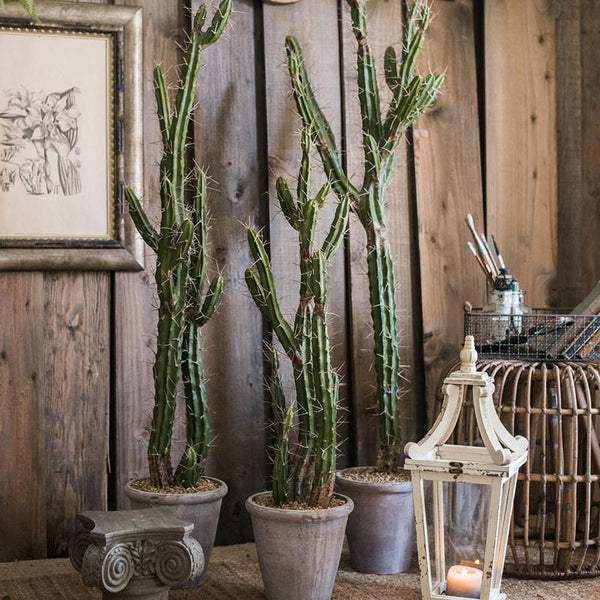 No Pricks Around Here
If you're known for being a plant killer, you may gravitate toward raising cacti because generally speaking, they're pretty hard to die off. They just take water (basically when you remember to give them water) and some sunlight. But the downside to these specific plants is that if you touch them in the wrong way, you may get a scar or two. And if you have any kids or pets, good riddance to your fauna. If you love the look of cacti, you don't need to get rid of them altogether! Adding an Artificial Cactus in Brown Pot can do just the trick to achieve the same look without any fear or pain.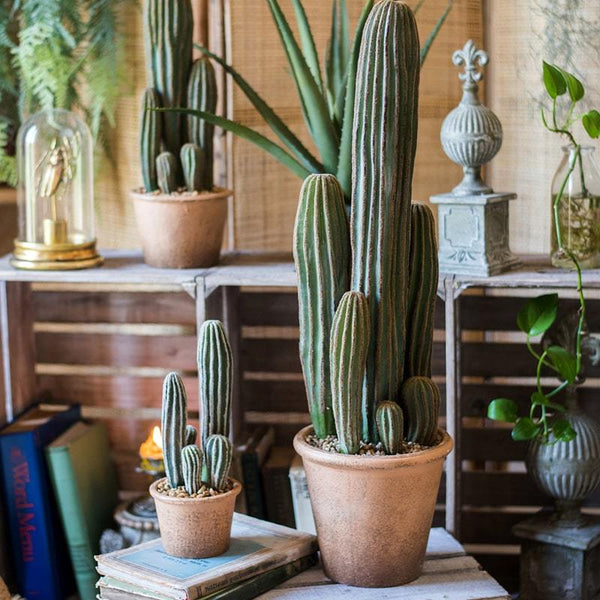 No Lighting, No Problem
Do you have a corner of your home that begs for plants, but there's basically no available sunlight? Faux plants can solve your problems! Dining rooms tend to be a bit more tucked away, but they also call for a centerpiece. Adding an Artificial Tree Boston Fern to the center will colorize the space and give it life without any requirement.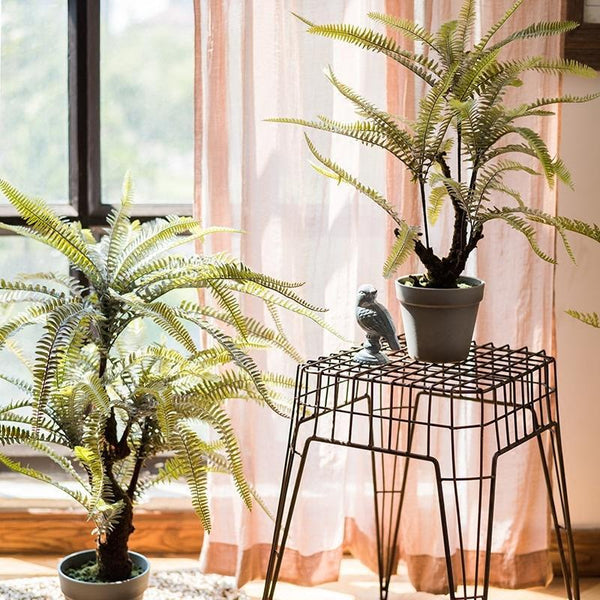 Forget About Temperature
One of the best parts of artificial plants is that you don't have to worry about your home temperature. Whether you like it cold to sleep or warm to feel productive during the day, you don't have to even think about your plants' needs. To really play into this card, add an Artificial Plant Morelos Cactus to your space to get Western vibes without having to make your home into a desert.
Fill All the Small Spaces
Do you have a bathroom shelf that has no sunlight and is too small for anything besides a succulent? Do you have a kitchen window that receives too much sunlight but is the perfect spot for herbs but nothing that requires too much sun? Artificial plants are your answer. Pop a Potted Plant Senecio Succulent in Iron Planter in your space and forget about it. You can receive all the green energy you need without wasting any energy on care or worry.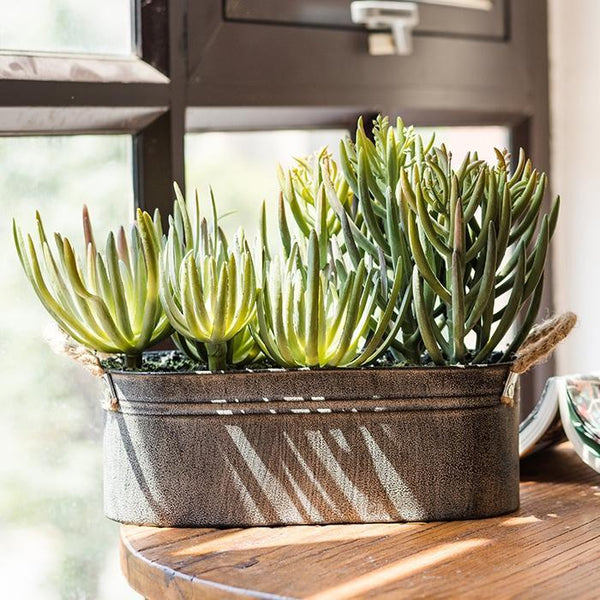 We hope these plants are everything you need and more to revamp your space without any stress or upkeep!