How to Decorate Your Work from Home Desk
July 20 2020 – Rustic Reach
This year, you likely shifted from office life to permanent home life with little-to-no preparation. Your days of commuting have been pushed to the past for the time being, and your new work desk is in a makeshift spot in your living room, kitchen, or maybe even your bedroom. This change in workspace may have been creative, to begin with, but without your usual comforts of the office, it may still be far from what felt like a home away from home.
To help decorate your work from home desk to make it feel more invigorating and livelier, adding artificial plants can do just the trick. While adding living plants could also work, the last thing you want during your workday is having more reminders around of what you need to do (i.e. water the plants, add more soil, add more fertilizer, etc.). Faux fauna from Rustic Reach will bring all the greenery to your space to lighten your life without any of the hassles.
Check out these 5 plants to decorate your desk.
Artificial Bonsai Reticulate Leaf Potted Plant
Bonsai trees are said to bring good luck and harmony into your home, so what better way to decorate your working area than by adding some positive attributes of this tree from Rustic Reach. It's not too tall that it will become distracting, but if you already have enough clutter on your desk, you can add it behind your monitor, so that you can see its overarching leaves with its 11 inches of height.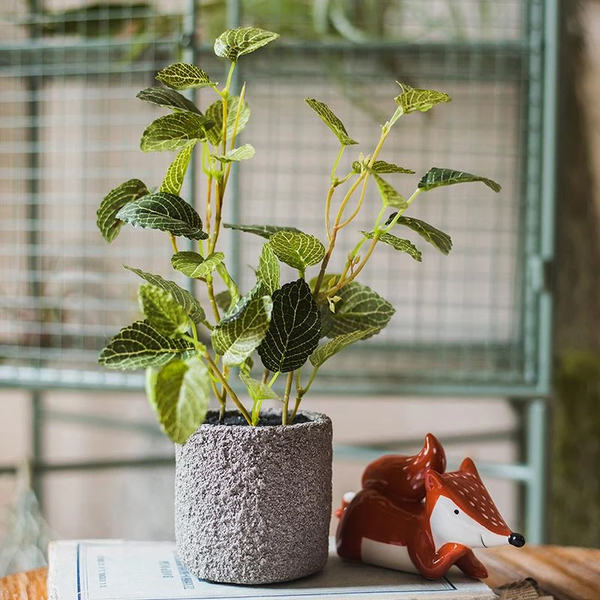 Artificial Bonsai Turtle Leaf Small Potted Plant
During your workday, do you often feel like you need a getaway? Unfortunately, during the era of COVID-19, the likelihood of that happening anytime soon is very slim. So, the best way to bring some tropics to your space is by adding an artificial bonsai turtle leaf plant to your desk. Every time you feel like you need to go on a vacation in the future, focus on your plant, and list five reasons why you are happy in the present. Then, when you finally get to go on your trip, it's going to feel that much more earned.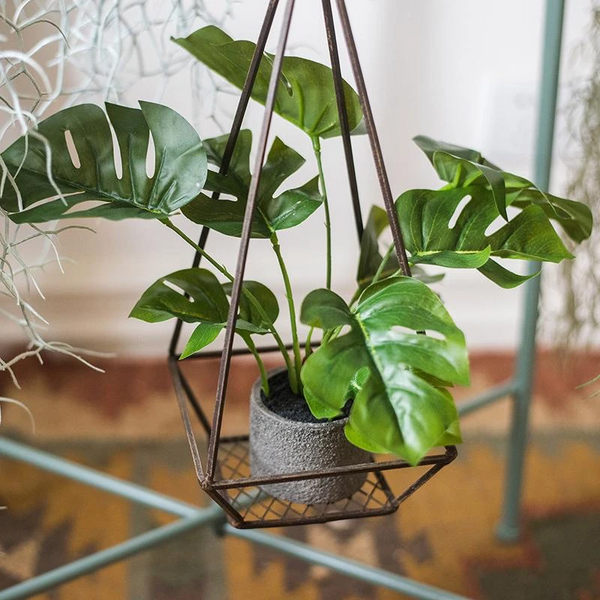 Artificial Boxwood Topiary in Various Designs
If your office is sophisticated, traditional, or posh, the artificial boxwood topiary would be the ideal decoration for your workspace. You can get as creative with these as you'd like by getting a few in varying shapes and sizes. It will be a pleasing desk attribute to your eye and help you stay motivated during your workday.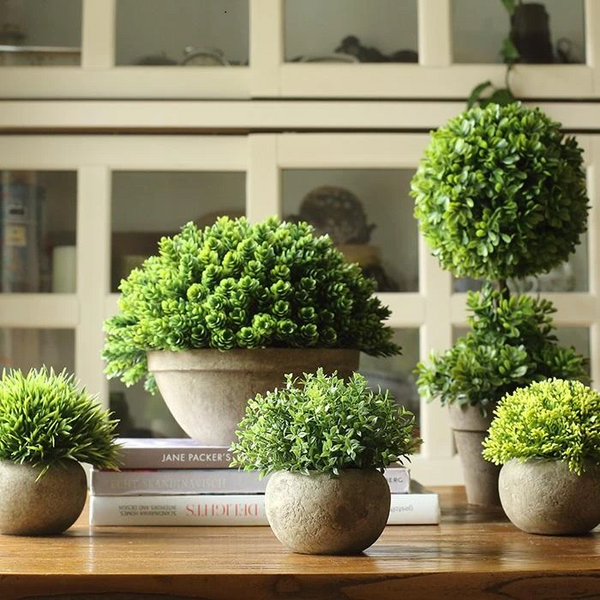 Artificial Cactus Bonsai Potted Plant
Succulent plants are said to serve as a reminder for balance and favorable conditions to thrive in the art of feng shui. So, even though cacti are traditionally added to homes to help purify the air, faux versions are equally as beneficial when it comes to an eye for design. Add an artificial cactus bonsai potted plant to your desk to motivate balance and freshness in your day.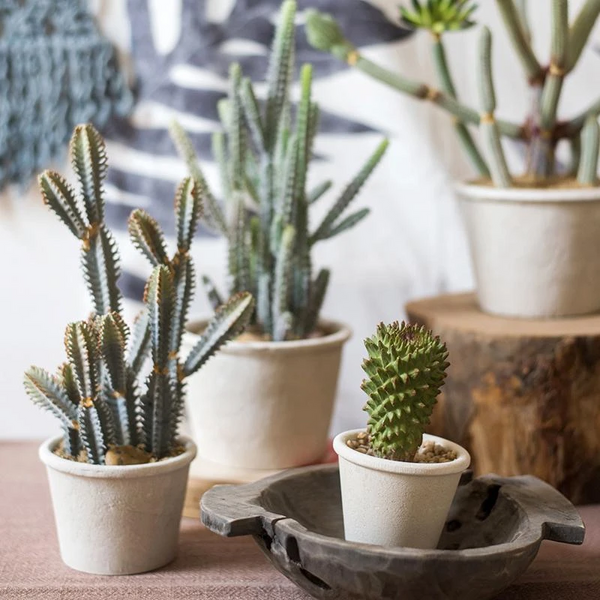 Potted Orchid in Green
Orchids are a signal of stress relief, making them one of the best possible decorations you can have for your desk. While also working as a calming plant, they also motivate healing and focus, so adding a few of these from Rustic Reach to your desk will create an at-home sanctuary for working.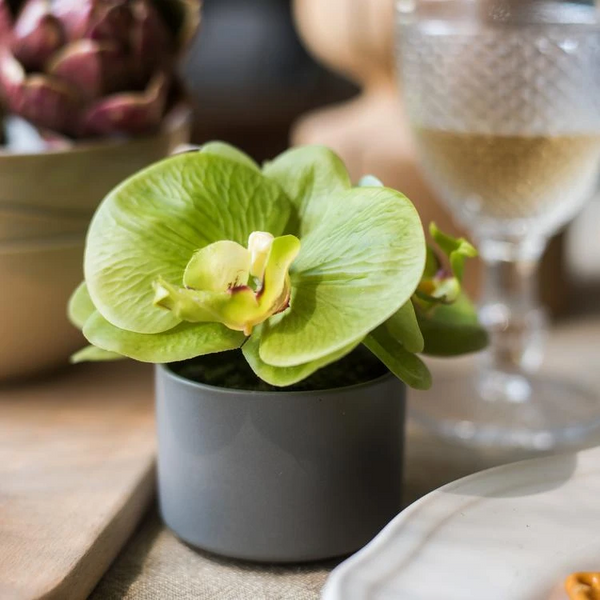 We hope that by adding these plants to your workspace that you feel more rejuvenated and ready to tackle all of your tasks during your day.