5 Ways You Can Add Faux Green Flower Stems to Your Home for a Fresh Feel
June 10 2020 – Rustic Reach
Imagine: it's a rainy day with deep, grey clouds overhead. You have a pot of tea beginning to boil on the stove, and you have the gentle breeze and slight humidity flowing through a cracked backdoor. The smell of rain scents your home, and while everything around is matching the monotone color of the sky, you wonder what can make your sanctuary feel more alive. The solution is simple: flowers.
In between glorious sunny days, rain is inevitable. The easiest and daintiest way to store some sunshine in your home is to incorporate green-stemmed flowers in pots, vases, wreaths, and more. Rustic Reach has a plethora of flower options to help bring the outdoors inside.
Check out these 5 options to incorporate life – even if it's faux – into your home décor.
Silk Gaura Flower Stem
If you want to be on the nose with bringing sunshine indoors, these gorgeous yellow flower stems will do just the trick. Bright and full of spirit, these silk gaura stems will add lightness to any corner of a room and can beautifully accentuate any clear vase or colored pot.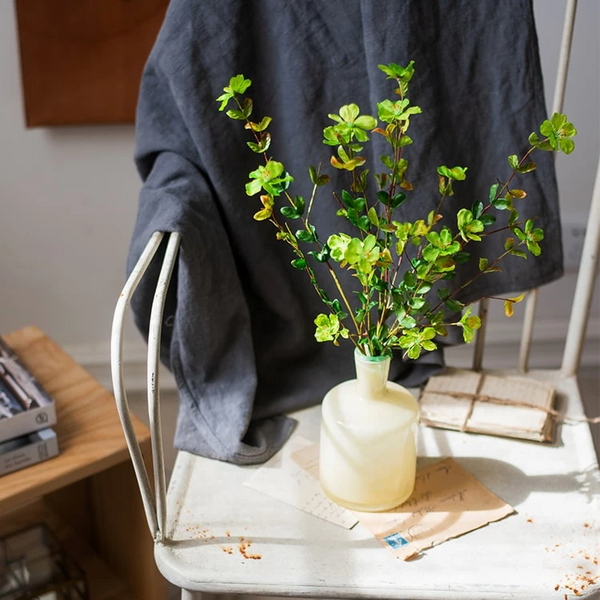 Pompom Flower Stem
Perfect for a change of pace to any floral arrangement, the unique pompom flower stem is like a firework of yellow and green. Whether you want to create a bouquet of these flowers, or you want to incorporate other stems to create a unique arrangement, this specific flower adds a fun textural element to anything you have in mind.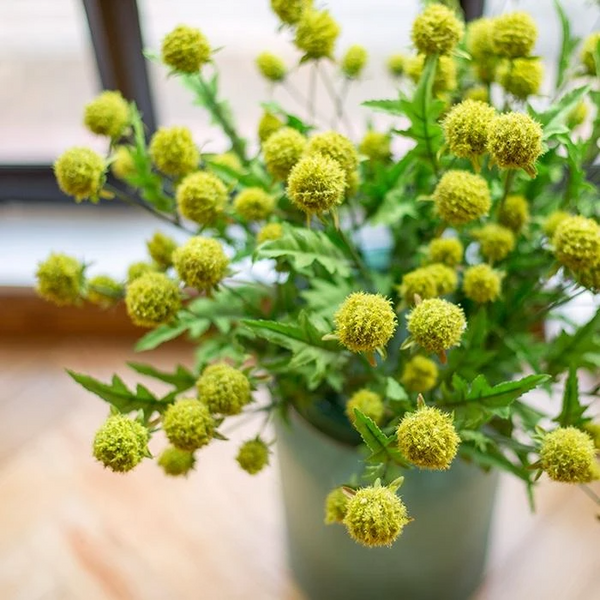 Baby's-Breath Flower Stem
Possibly the daintiest and most whimsical flower, this baby's-breath flower stem adds a soft layer of quaintness to your home. If you already have enough flowers in vases laying around, wrap the baby's-breath stems in a circular arrangement to create a wreath for your front door – or really any door in your house. Because of this flower's airiness, it's the perfect fit for any smaller-sized bathroom or bedroom, too.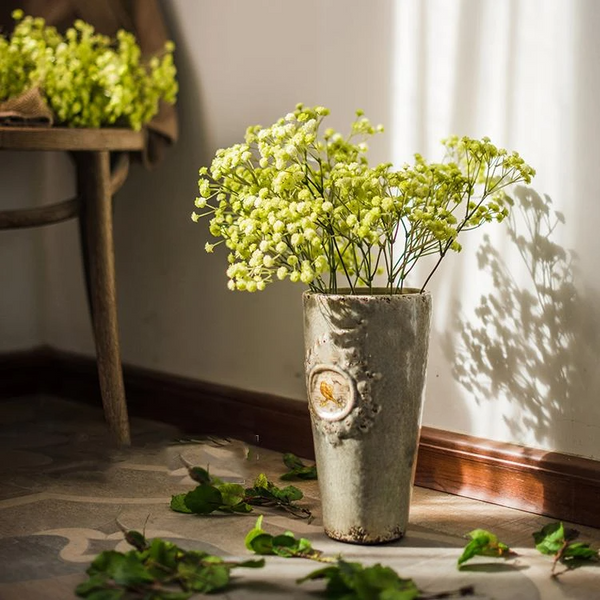 Hydrangea Double Bloom
Suitable for its name, the hydrangea double bloom has a blossoming effect with its petals ever-expanding in length and color. Soft yet stately, this stem can stand on its own without the need to add other flower types to make an eye-catching arrangement. Simply place these hydrangea blooms in a glass-blown vase, and you'll have the perfect showstopper for your living room or front entrance.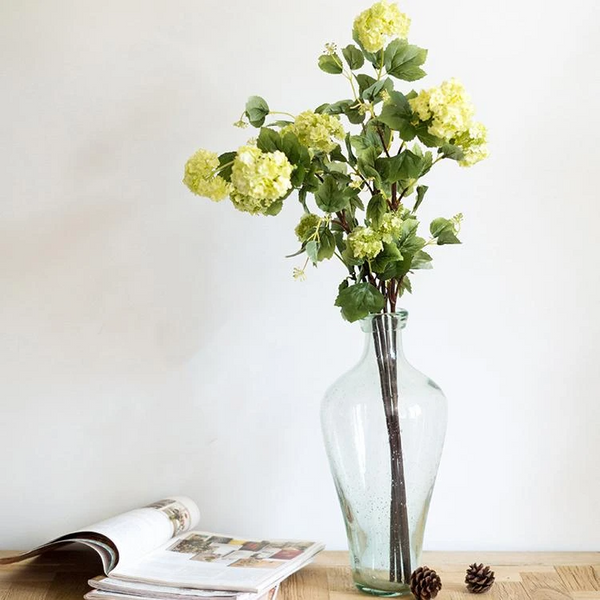 Silk Fritillaries Lily Flower Stem
Bring the sanctity and stillness of a field of lilies indoors with the silk fritillaries lily flower stem. Add in some tall grass to make this even more of a statement piece within a long vase for the perfect floor decoration. If you're looking for the perfect flower as a soft touch for your dining room table to host dinner guests, lilies can do just the trick.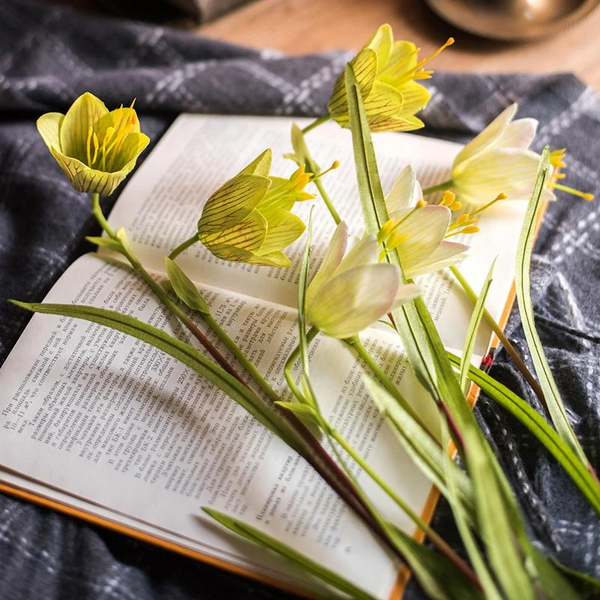 We hope you found some flowers from this list that fulfill all your vibrant and green wishes to decorate any room in your home.