Artificial Plants Are the Real Deal in Home Décor
June 28 2020 – Rustic Reach
Pinterest is the hub for home décor inspiration for anyone of any age. You can look for layouts of bathrooms, wall décor for bedrooms, or furniture options for living rooms. Whether you enjoy a wabi sabi aesthetic or you're more inspired by Scandinavian style, you can type in any key phrase to find the ideas you need. While there are a million varieties out there –minimalism, modern, industrial, mid-century modern, farmhouse chic, and others – they all have one element in common: plants.
Plants are the most versatile home décor items for their textures, shapes, and colors. To achieve an Asia-inspired home aesthetic, you can incorporate bamboo or a money tree. If you like a minimalist look, a snake plant or monstera could do the trick. If you're going for a cottage-core design, a pothos or fiddle tree could fit that style.
But, while plants are one of the best décor pieces you can have in your home, upkeep can be a real pain. When you're dressing up your home with your plants, you have to make sure each one receives its proper lighting needs. You have to water them on a specific schedule because while some can go two weeks without watering, others require it weekly. You also have to turn their soil and add nutrients for root health, as well. While they may look beautiful, they're really like having a bunch of kids. So, how can you achieve a green look without having to slave away to your style? Artificial plants.
Faux plants can help you achieve all your greenhouse dreams without having to lift a thumb. The key is to make sure that you can get them to look as realistic as possible, and at Rustic Reach, options are endless.
Here are some examples of realistic artificial plants that you can use to spruce up your home.
Artificial Coral Moss Bunch
For any seaside lover, a coral moss bunch can add another element of the sea to your home décor. Place it in a bowl with shells or wrap some twine around it to hang next to a window, it will add other layers of beach vibes to your space.
Artificial Acacia Plant Stem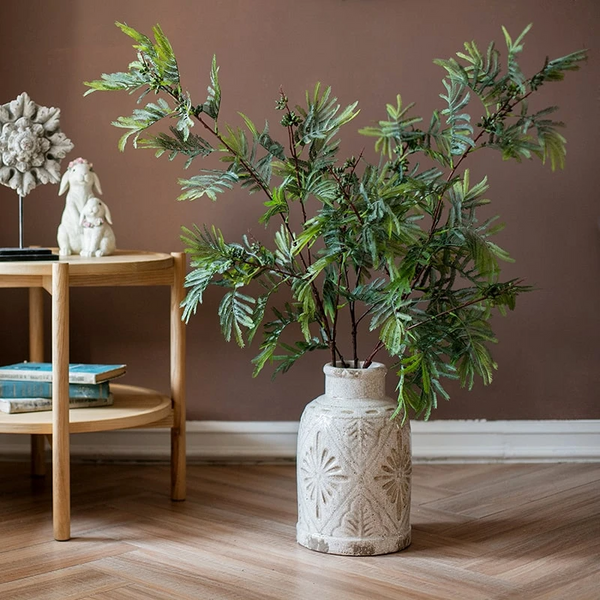 For some forest feels, add an artificial acacia plant stem to your home. You can place it in a delicate, hand-blown vase, or you can add it in a bouquet alongside other faux plants or flowers.
Artificial Makino Fruit Stem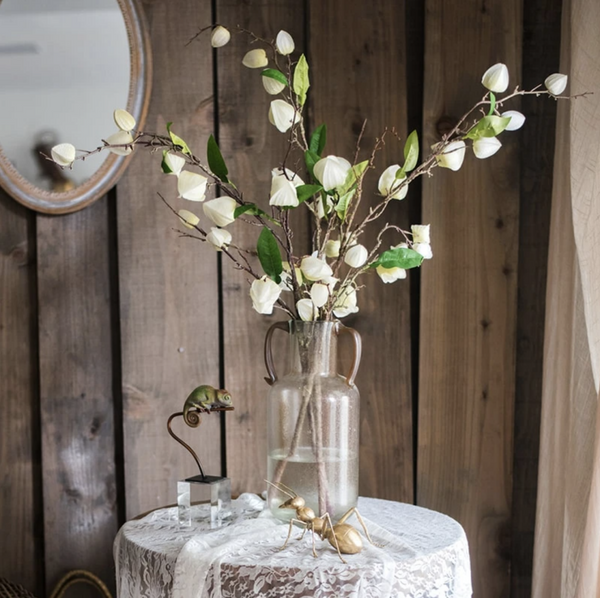 Add a springtime look to your home with this dainty and light artificial Makino fruit stem. Include a few of these stems in a vase with some faux eucalyptus branches to add a fresh look to any room, especially a bathroom or bedroom.
Potted Artificial Philodendron Plant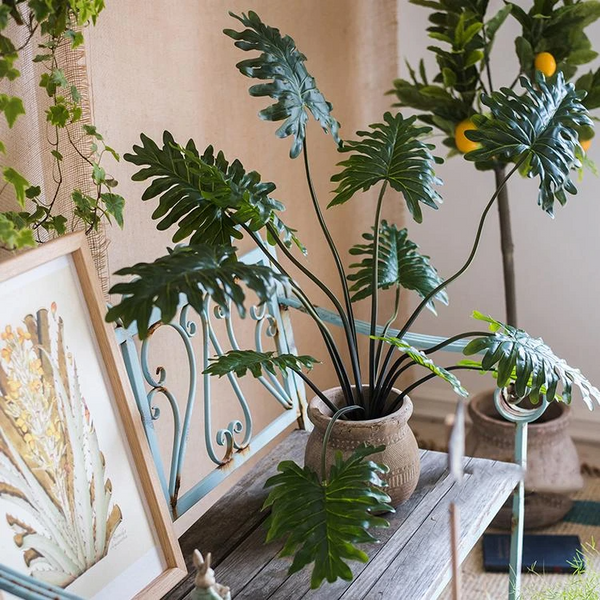 At a fraction of the price of a real philodendron, this potted artificial philodendron plant from Rustic Reach will work as the ideal statement piece for any larger room in your home. Incredibly lifelike while not nearly as much maintenance, you won't have to worry about throwing money out the window if you were to kill a real philodendron.
Artificial Boxwood Topiary in Various Designs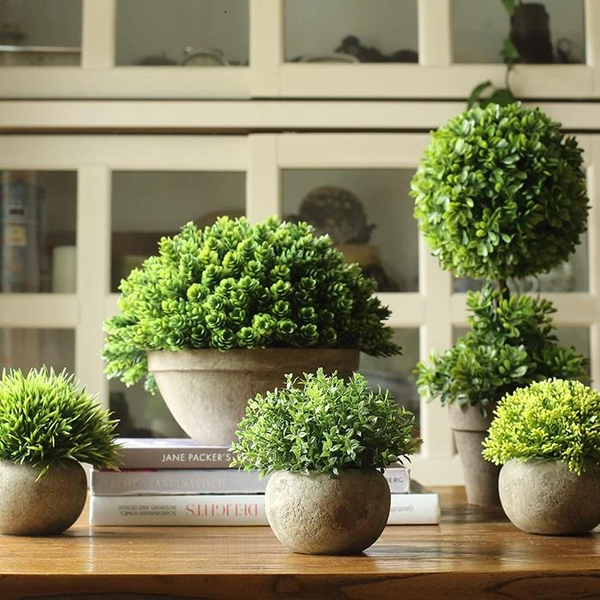 Ideal for any entryway or countertop, these boxwood topiaries will add greenery to any little corner without taking up too much space. Their circular shape also adds a unique design element to help you bring creative silhouettes into your home.