How to Decorate Candle Holders this Holiday Season
November 05 2020 – Hoson Xiao
While our houses begin to get taken over by pumpkins, gourds, and string lights—oh my!—there's nothing quite as homey and familiar as a candle holder. Lantern style can help your home feel like something out of a storybook tale, or candlestick holders can help your space feel romantic and tradition. Whatever style you prefer, there are ways to help carry it into and out of any season with a few personal touches.
Candleholders from Rustic Reach are timeless, effortless, and downright beautiful. Whether your style is rustic, modern, traditional, or what have you, you can incorporate any option into your space smoothly. Check out all of the options below to see how each piece can carry you from fall to winter, and then back to spring.
Lantern House Candle Holder in White
Simple, charming, and classing, this all-white, lantern-style candleholder can be revamped for any season. For the fall, adding some artificial leaves surrounding an electric candle can help warm the tones around the candle itself and the room. You can also sit it in the middle of a red berry wreath to pay a nod to the warm tones of fall while transitioning into the berry season of winter.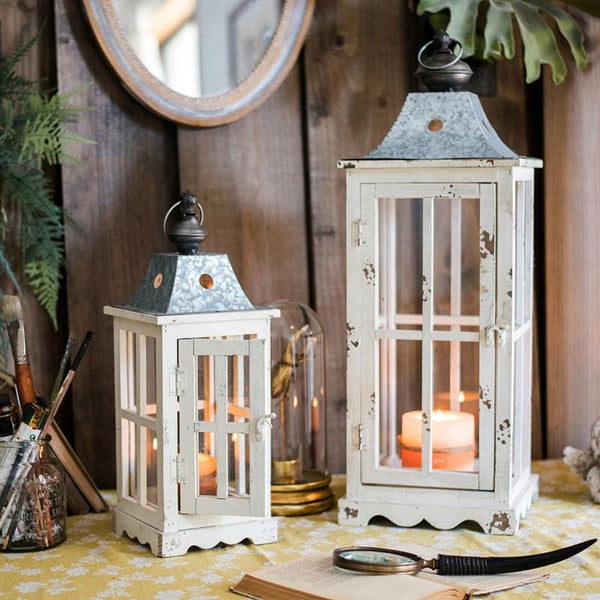 Decorative Table Wooden Glass Lantern
For anyone going through their "cottagecore" phase, the decorative table wooden glass lantern is the perfect home for your candles. Like something out of a forest hidden by gnomes and elves, this lantern has the deep wood color of winter. To make it more fall, decorate the base of the lantern with artificial flannel sunflowers while adding a battery-operated candle as well.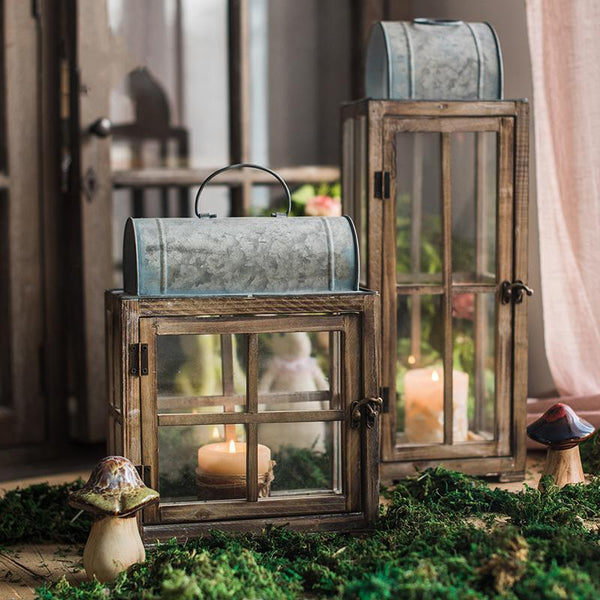 White Wire Bird and Candle Lantern
To become the Snow White of your home, add the white wire bird and candle lantern to any room to feel like a Disney fairytale. Weave some artificial pomegranate fruit through the bird to bring it to live with hues of deep reds and dark greens. Once again, the warmth of the colors celebrates autumn, while the berries themselves bring you into winter. If you want to think far ahead, consider adding some daisies to the bird when springtime hits to bring forth lighter, airier tones.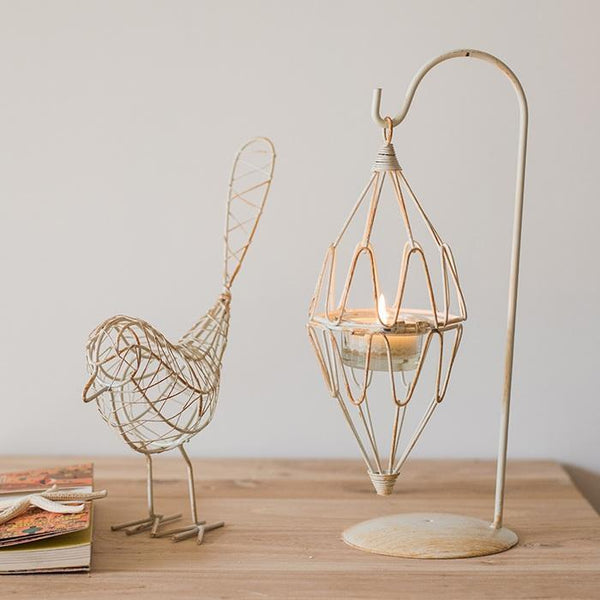 Glass Candle Holder Lantern or Vase with Hemp Rope Handle
Nothing says cozy likes some glass candle lanterns lit with a warm tealight on a chilly night. With the hemp-wrapped handle, you can take the coziness one step further by wrapping silk rose vine around the neck of the candleholder. Red or purple is perfect for deep winter tones, and when spring rolls around, you can switch to a lighter color.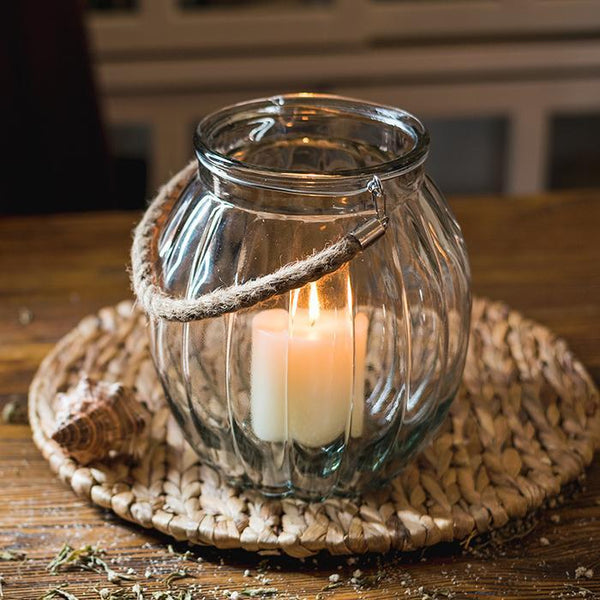 Candle Holder Hand Blown Glass Qingtan Flower
Teal like the color of winter water, the Candle Holder Hand Blown Glass Qingtan Flower is a sweet addition to your space if you want to add a tealight or a candlestick. This bluish-green glass is perfect for any season, but for the fall and winter, it can be made icy with white flowers, or you can warm it up by adding some red berries around the glass arches.